Free! - S1: Episode 1
Reunion at the Starting Block!
After spending their first year of high school in peace and quiet, Haruka and Makoto run into Nagisa, a new student who was a member at a swimming club with them when they were kids. That swimming club is being torn down, so the three of them sneak in to dig up a time capsule that they buried in the back, which is when they are reunited with Rin, the fourth member of their group who left to study abroad.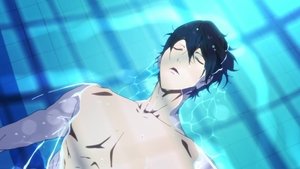 Jul. 04, 2013